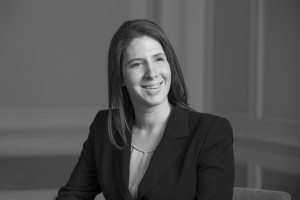 Juliette Johnson Consultancy is dedicated to supporting and advising families in business and wealthy families across the generations.
Juliette established her boutique consultancy firm in 2013  after over 15 years of experience as an advisor, facilitator and educator to family businesses and wealthy families.With previous roles as Head of UK Family Business at Coutts & Co and Director of the BDO Centre for Family Business, she has developed a strong reputation for helping families transition their family businesses and their family wealth, smoothly and harmoniously from one generation to the next.
Over the years Juliette has worked with clients of all shapes and sizes from all over the world, including many of the UK's largest family businesses and family offices, plus others from across Asia, the Middle East and Europe. Some were transitioning from founding to the second generation, while others were already cousin syndicates, having reached the third generation or beyond. As no two families are the same, her work is always shaped to the needs and dynamics of each individual client.
Juliette has a strong public profile. She is regularly quoted in the press commenting on family business and family wealth issues, and has contributed to significant research projects in these sectors. She is often invited to speak at conferences and events and has, for many years, run forums up and down the country bringing families together to learn about the challenges they face as business owners. Juliette is programme director of the Next Generation Leadership Programme for the Institute for Family Business and is a member of the teaching faculty for the Family Firm Institute.
"Over the years, my work with families has been both an incredible privilege and a huge responsibility. Through carefully facilitated family discussions, difficult conversations can become far easier; emotionally charged discussions become more objective; and what feels like a unique position can become far less isolated and lonely. Feel free to contact me at any time to discuss your particular requirements"