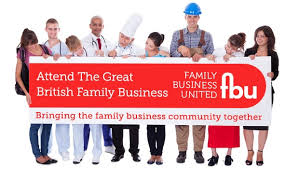 Tuesday 4 March 2014,
Mayfair Hotel, London
We've all heard the statistic that only 13% of family business transition down to the 3rd generation. So what are the secrets of long term success?
At the Great British Family Business Conference, I will have the honour of interviewing two of the UK's oldest family businesses, R Durtnell & Sons, now in their 14th generation and R J Balson, now in their 25th generation, to really explore what has led to their ongoing survival, generation after generation.